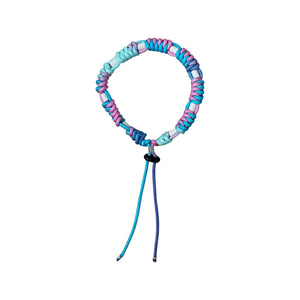 NO TICKS ALLOWED

Nieuw in onze webshop is de anti-tekenband. Dit is een handgemaakt product. Wij maken gebruik van originele lichtgrijze keramische EM-X kralen om een optimale werking te garanderen. De band is gemakkelijk op lengte in te stellen via de koordstopper. De kralen werken enige jaren.

De halsbanden zijn verkrijgbaar in 5 verschillende maten. Heeft u hond een halsomvang van groter dan 61 cm, stuur dan even een mail naar woeffie.com@hotmail.com met de juiste halsomvang.

Gebruik van de tekenband:
De band kan het beste 24 uur per dag worden gedragen.  De tekenband dient iedere 3 weken afgespoeld met schoon koud water. Het beste kunt u de band
drogen in het zonlicht voor ongeveer 30 minuten. 

De tekenband mag niet gewassen worden met zeep, shampoo of andere reinigingsmiddelen, dus u kunt het beste de band afdoen als u de hond wast.  

Er kan met de tekenband in natuurwater gezwommen worden.

In EM kralen worden micro-organismen meegebakken. Het principe is dat energie hierdoor wordt behouden en dat de eigenschappen worden gebonden in de gebakken klei. De kralen geven hierdoor een trilling af, die mensen en honden niet voelen maar waar de teken, vlooien en luizen een hekel aan hebben.

EM kralen zijn van klei, dus de kralen kunnen breken bij het vallen op een harde stenen vloer.

Wel dient u uw hond altijd te controleren op eventuele teken of vlooien. Net zoals bij chemische bestrijdingsmiddelen tegen vlooien en teken kan er wel eens een vlo of teek zijn, maar er komt geen gif meer vrij in de bloedbanen van uw hond.