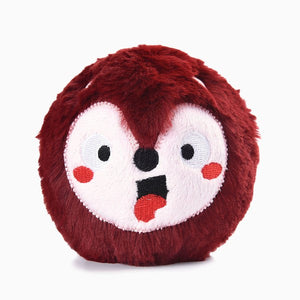 KEEP YOUR EYES ON THE BALL
Watch your little one squeak, chew and play with HugSmart Zoo Ball. The tough plush exterior is perfect for the dogs who love to go digging in plush.Each animal has a super durable tennis squeaker inside and will keep your pooch engaged and entertained throughout the day!
Features:
Zoo ball offers long-range interactive fetches and ideal bounce.
Durable plush fabric and tennis squeaker pledge long-lasting fun.
Tennis ball designed to beentler on your pooch's teeth.
Size: 4″ or 10 centimeters
There's no warranty on toys