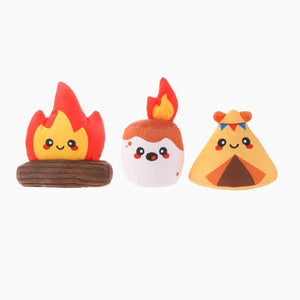 LET'S GO CAMPING!
HugSmart three-pack dog toy is designed for small to medium dogs. These toys will surely spark your dog's fetching instinct. Loud squeaks and long, dangling ropes invite active indoor play. The soft plush body is great for snuggling.
Features:
– Three-pack dog toys for small to medium dogs.
– Each toy contains one squeaker for engaged play.
– Perfect size for playing and carrying around.
Size: 22 x 16 x 5 cm
Attention: there's no warranty on toys