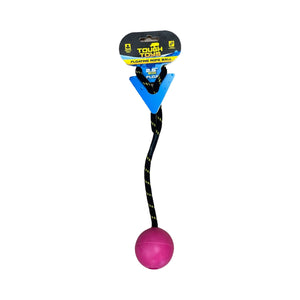 SUMMERTIME !
This ball with rope is a really fun toy for your dog. You can throw it, make it fetch, let the dog play with it independently or share it with another dog, he will love it all! You can even throw the Floating Rope into the water, it will float! Don't let your dog chew on it, stay with it as it plays with the ball.

Against your dog's boredom
Stays afloat
Available in four colors
Strong, but not indestructible
Attention: there's no warranty on toys!